Challenges and Opportunities
Development challenges
Many countries in Africa and across the developing world face similar challenges:
Children need education
Women and girls need better conditions and opportunities
Youths and young adults are looking for ways to earn an income
Employers need a workforce with relevant skills, especially in information technology
Climate change is causing hardship
Poverty is rife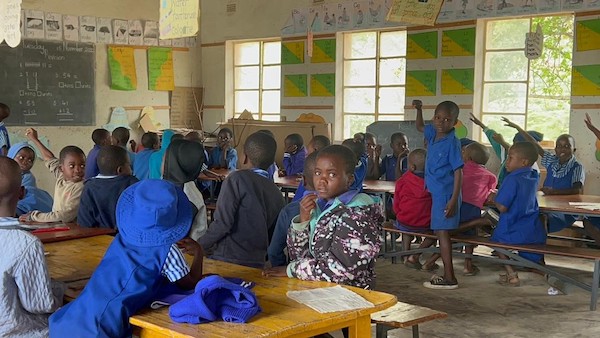 Donor landscape
The donor landscape has changed dramatically in recent years. In addition to traditional donors (such as the UK's Foreign, Commonwealth & Development Office), a wide range of new players are keen to invest in high-impact programmes. These include:
Private philanthropists
Businesses with a Corporate Social Responsibility (CSR) or Environmental, Social & Governance (ESG) agenda
Foundations
Trusts
Donors' priorities
Donors have different priorities, but patterns and trends are emerging for the types of projects they want to support:
Education, especially for women and girls
Access to technology
Economic empowerment, especially for the most vulnerable and marginalised
The circular economy (reusing, refurbishing, recycling)
Charity & INGO opportunities
Competition for funding is huge. Many charities and International Non-Governmental Organisations want to stand out from the crowd. They are looking to:
Partner with innovative organisations with complementary ambitions and skills
Co-design integrated programmes
Submit attention-grabbing proposals to secure funding from a wider range of donors
Deliver impact at scale and excellent value for money
Solution
The ITSA Digital Trust (ITSA) has an innovative approach to address these challenges and opportunities:
Refurbish IT equipment
127,000
Computers & laptops collected
We receive donations of good-quality used laptops, desktop computers, monitors, keyboards and mice from organisations across the UK. We erase data with specialist wiping software. We refurbish the equipment to a high standard.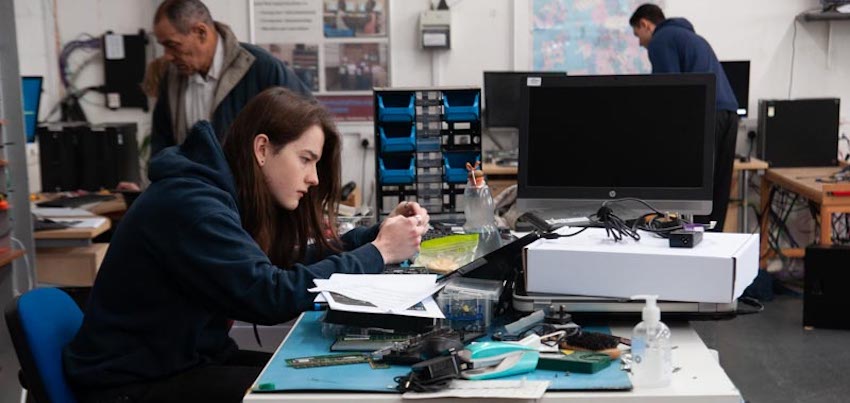 Benefits
Contribute to the circular economy
1.5M
Tonnes diverted from landfill
We protect IT equipment from going to landfill, refurbishing it and giving it years more useful life.
Supply to schools in developing countries
2,600
Schools in Africa given IT equipment
We supply the refurbished devices to schools in developing countries.
Build IT labs in schools
34
IT labs installed
We build whole IT labs within schools in Africa, with internet, networked computers, a laptop for the teacher, a projector and blinds.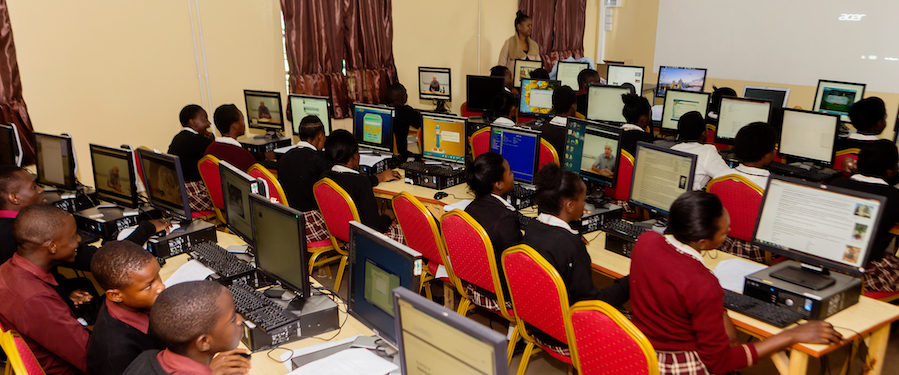 Train teachers and students
1,850
Teachers trained
We give IT training to teachers and students in developing countries, to improve their educational standards and employability.
Engage volunteers
1,000
Volunteers engaged
We provide opportunities to many volunteers: back-to-work and community volunteers; students with special needs and for work experience; young people on Award programmes; and corporate volunteers. Our prison programme offers inmates in the UK an opportunity to gain skills and to help us in the cleaning and testing of IT equipment before it is returned to us for re-testing, refurbishment and the installation of software.
Increase access to IT education
6,000,000
Children given an IT education
We provide an IT education for girls and boys, providing them with life-changing opportunities to gain employable skills, income and a higher education. This improves the opportunities of whole communities, especially in rural areas.
---
ITSA has operated in four countries over the last 20 years (Malawi, Zambia, Zimbabwe and Kenya) and we aim to expand our geographic reach.
We are keen to partner with charities and INGOs on large-scale development programmes around the world.
Our preferred model is to act as a sub-contractor or consortium member to deliver part of a wider, integrated programme. However, we are open to other suggestions.
Please contact Geoffrey Newsome for more information or an exploratory discussion.
contact@itsadigitaltrust.org
Additional resources
Please read this excellent article written for The Chartered Institute for IT – IT Now Magazine
From moribund to Malawi: Martin Cooper MBCS reports on The ITSA Digital Trust, a charity which collects unwanted PCs, upcycles them and delivers them to African schools.
Read the article
To find out more about our charity you can download the latest annual report by clicking on the picture below.